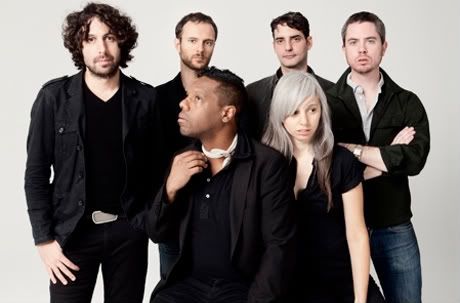 I think it'd be a mistake to count
The Dears
out. While the three disc run of
No Cities Left
to
Gang Of Losers
to
Missiles
is undoubtedly strong, I'll admit to liking each one a bit less than the one that came before it. Much has been made of Murray Lightburn's temperament and the seemingly non-stop revolving door of a lineup that supports him and wife Natalia Yanchak. You'd probably be forgiven if you wagered that a total meltdown would be inevitable if not imminent.
Happy to report then that the first two tracks from the forthcoming
Degeneration Street
(via
Dangerbird
, February 15th) are indeed, first rate. Sample "Blood" and first single "Omega Dog" while watching performance videos of each. The band has already been announced to perform at SXSW in March. Can't wait!
The Dears - Blood by The Big Beat
The Dears - Omega Dog by The Big Beat