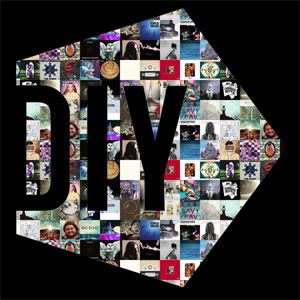 I'm extremely happy to announce that starting in January,
The Big Beat
- more specifically,
The Big Beat 'cast
- will become a regular feature on the most excellent music site
This Is Fake DIY
.
London based,
This Is Fake DIY
features news, reviews, features, videos, free music downloads and its own online television channel
DIY TV
. It sprouted forth as a bedroom-run set up back in the hazy, simple days of 2002, way before anyone would have even heard of a social network. DIY remains one of the most visited underground music sites in the UK, and still has a firm grip on its roots.
Here's the announcement from their site.
In 2007,
This Is Fake DIY
started a record label, and have released records from
Duels
,
Manda Rin
(ex-Bis),
Popular Workshop
,
The Victorian English Gentlemens Club
, and
We Are The Physics
.
DIY recently launched its own iPhone app
(US)
(UK)
, and coming in Spring 2011, the arrival of
DIY
: a free monthly
music and lifestyle magazine
. It'll be available in the UK 'all over the bloody place'.
So, bookmark the site, follow 'em on Twitter
@thisisfakediy
, and please
drop 'em a line
. Tell 'em thanks, OK? I think they'll appreciate it.
Pretty damn cool, eh?