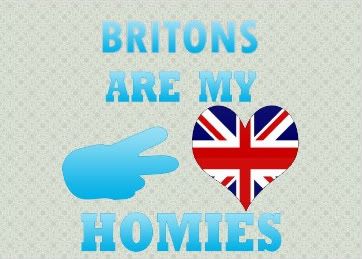 I've been meaning to write about
this piece
from the
NME
since it was posted a few weeks ago. I've been fascinated at, seemingly, the growing gulf between indie/alternative music from overseas and here in the States over the last few years. Growing up on British classic rock before punk and new wave changed my life, you might say I'm a bit of an Anglophile. I've had the good fortune to present and program indie music on the radio for most of my adult life and have gotten to see countless shows while attending
SXSW
here,
The Great Escape
and
Camden Crawl
there.
I've always been amazed at the extent of coverage that modern music receives in Britain. Go to any news stand, and tell me that
SPIN
and
Rolling Stone
are better than
MOJO
or
Uncut
? Then there's more mainstream fare like
Q
and the
NME
but you get my drift. (For the record, I can do without some of the fanboy stuff from NME, but for sheer volume of information, they're still worth a look) As an example, during a trip to London I was pretty blown away stumbling upon a prime-time BBC-TV program all about music from Manchester. Not just Madchester or baggy, but bands spanning back to the 60's.
The Fall
! Prime-time! I mean, never
ever
anything like that here. And this wasn't MTV5, but a national BBC channel. In short, my take is that indie music is afforded a variety of mainstream platforms in the UK that it doesn't have in the USA.
But back to the initial premise: sure, there are exceptions. I saw
Mumford & Sons
play live in Brighton and were convinced they were for real. The
article
states that their album
Sigh No More
has been certified Platinum in the US. While I've found no such evidence, the disc's
"Little Lion Man"
recently spent a week atop the
US Alternative Radio chart
(replaced by Kings Of Leon's "Radioactive"), so perhaps that's merely premature speculation. The album's peaked at #16 and currently sits at #26.
The article rightly refers the nearly overnight discovery of
Florence + The Machine
, whose
VMA performance
of "Dog Days Are Over" catapulted her UK #1
Lungs
from #44 to #14 on the
Billboard Album Chart
. It's since dropped to #28 and #53 in the ensuing weeks. The song sits at #27 on the Alt Radio charts. Mind you, the album was released in July
of 2009
.
But let's step back and ask if these two are
really
indie bands to begin with? Compared to the usual fare heard on American commercial alternative radio, probably so. But in the realm of the Pitchfork-helmed indie underground, not so much.
Their trashing
of
Sigh No More
may as well have come with a stamp that read 'not one of us', and that's their right. It was released domestically by upstart
Glassnote Records
, founded by industry vet Daniel Glass, and they've had an incredibly good run with a band who'd previously been ignored by radio (
Phoenix
) and a new band,
The Temper Trap
, whose debut single
"Sweet Disposition"
was strategically licensed in so many places it become ubiquitous. So while Glassnote may be, by definition, indie, it's walked and talked like a major.
Florence's
Lungs
was released on major label Island, and perhaps due to her winning,
who-is-this-chick performances
at SXSW 2008, enjoyed a bit more favor from the Pitchfork crowd, who were allowed ample time to keep her as one of their own before the album ever saw light.
But as to the fundamental reasons
why British indie bands still can't break America
, I've lots of opinions, including:
- US commercial radio curtailing the presentation of new music
- inability of UK bands to repeatedly and thoroughly tour America
- diversity of US radio formats: is there even an audience for country and hip-hop in Europe? Certainly not to the extent there is domestically.
- American radio, with few exceptions, killing the notion of 'DJ as tastemaker'
- also, with exceptions, less acceptance of 'pop' in a 'rock' radio format
- a greater cultural difference between the US & UK than at any time in our lives
- drinking age: 18 vs. 21, prohibits a fertile audience access to where up-and-coming bands perform.
- British music press hype kills bands dead
Mind you, the NME article is talking about UK bands succeeding on a chart level in the States and achieving the success that goes with it. There are countless critically acclaimed indie bands that have found America a welcoming place to tour and sell a fair amount of records, albeit on a smaller scale and unfortunately, playing to the same circuit of markets with reasonably surefire draws. I mean, we're probably never going to see stadiums in flyover country filled like we saw with the Stones, Pink Floyd, The Who, and U2 ever again. I think that time has passed. Would it help if The xx played Wichita? Considering The xx might never receive airplay there, there's probably little chance of that happening. That said, we've become are too splintered, too retreated-to-our-own-corner to have that type of communal experience. And no one will ever be able to 'break' America without actually breaking all of it.
Truthfully, I think the reasons why run much deeper than what's been touched on here. What do you think?