Probably like you, I tend to surf the web by starting at a bookmarked site, then clicking on a link of interest, and then another, and another and after a while I have no idea how I got there or what I was looking for to begin with. And it really doesn't matter: kinda like my dog
Buster
chasing a beam of light across the carpet, ask me which sites I've visited en route from Point A to B and I've got nothin'. Usually though, I pick up kernels of info on the way, all culminating in a satisfying destination. Well then, I don't have to further explain how I stumbled across
Secret Knives
, now do I?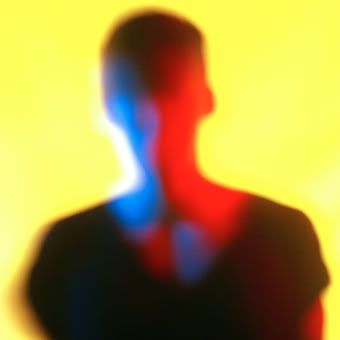 They're a quartet from Wellington, New Zealand who've made their full-length debut
Affection
available as a
fully free download
. Singer Ash Smith's voice may quiver in a manner that's awfully similar to
Conor Oberst
, but any similarity to
Bright Eyes
ends there. The guitar work of Richard Larsen is the prize here, ringing and chiming through waves of shimmering indie pop. There's a real classic feel to their music, made clearer in
this interview
with Smith who namechecks influences like
Television
,
The Chameleons
,
Ride
and
Slowdive
amongst others. Seriously,
Affection
is one of the best things I've heard in a while.
1. Black Hole
2.
[MP3] The Shining
3. Affection
4. Wicker Park
5. Future Wave
6. Good Fortune
7.
[MP3] The Northwest States
8. Good Grief
9. Elegy / Dreamdisco
10.
[MP3] The Garden
11. The Church
Download a few, stream a few and if you like what you hear, please consider supporting the artist and label. You can
opt to purchase
a series of prints based around the album artwork and a download code for a collection of demos and remixes by friends of of the band and their label,
A Low Hum
. The package costs only $10NZD (approx $7.60 USD) including free postage anywhere in the world.