Labor Day weekend marked the 27th anniversary of the launch of 97X / WOXY Radio. This is the latest in a series of commemorative posts, featuring archived audio from the station's history. Recollections and opinions are my own.
Two of
WOXY
's longest-running supporters were grocery stores. Commercials for the
Oxford
location of
Kroger
, the Cincinnati-based chain, were ubiquitous on 97X. Many listeners probably recall the invitation to
"start your day the Kroger Sav-On way"
during the Breakfast Club, where the correct caller would score a $10 gift certificate from the store. Ten bucks!! Keep in mind that the ads were targeted at the community of nearby
Miami University
, and $10 could buy a poor kid a lot of mac & cheese or cheap beer.
Julie Maxwell
voiced these humorous spots, nearly always referencing some pop culture touchstone. You can almost picture a student listening to the station, hearing the the ad, and being nudged into an impulse run to the store.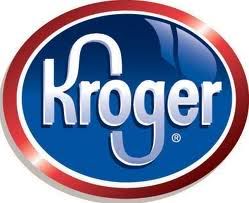 While Kroger is the country's largest grocery chain, and found literally everywhere in SW Ohio, there is only one
Jungle Jim's International Market
. Whereas the Kroger ads may have prompted last-minute shopping, a trip to Jungle Jim's may have been something you'd plan in advance. Literally an amusement park for food lovers, I'm guessing it's one of the few grocery stores in the world to have its own
Wikipedia entry
. Located in nearby Fairfield, Ohio, 'Jungle' Jim Bonaminio's store started as a small produce stand and has grown to a 300,000-square-foot tourist destination, offering 150,000 different items from over 75 countries and employing around 350 employees.
Steve Baker
's spots highlighted the massive selection of wine, cheese, beer and produce
'just where you'd expect it to be'
and
'where shopping is always an adventure'
.
BTW, loyal WOXY listener Craig Froehle has compiled the most exhaustive archive of WOXY audio and info that I know of. Check that out
here
.
Previously:
BAM! ...a word from our sponsors
BAM! Putting The "Gee" In Ecology