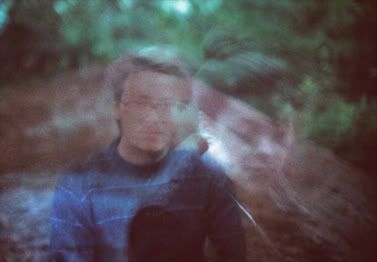 File this under the category of 'sometimes, they write themselves'.
Hunter Sounder
are an Australian duo who've relocated to Sweden. Probably a pretty good move for a band that, by their own admission, sound like inner sleep. And considering their stated influences include Aphex Twin, Björk, Fever Ray, Massive Attack, M83, Thom Yorke, The xx, and Sigur Rós, a chilled Scandinavian climate might be more conducive to sparking their creativity than would the Outback.
(I generalize. They're from Melbourne)
Almost everything about the band is new. They just joined
Myspace
and
Facebook
within the past few months and played their first gigs within the same period. There've been no official releases as yet but the duo have offered four tracks as free downloads thru their
Last.fm
page. Sample two of 'em below.
Hunter Sounder - Submarine by mike.taylor.atx
Hunter Sounder - London by mike.taylor.atx