I'm reclaiming a little history by setting aside a day to compile some new tunes that've caught my ear or, at the very least, feel you should check out.
Eddy Current Suppression Ring
Aussies (the)
Eddy Current Suppression Ring
are finishing off a run through the States this week, supporting their third disc
Rush To Relax
, which they recorded in a brisk six hours. I'll admit that while I've heard of them, I haven't actually heard their music until now and that's my loss. "Anxiety" will whet your appetite for a set of punk-flavored rock & roll that I've been bitching about has been sorely missing among the latest wave of freak folk and chillwave lording over the scene.
[MP3] Eddy Current Suppression Ring - "Anxiety"
So far,
Best Coast
has timed everything pretty well. Bethany Cosentino & Co. rode a tasty wave into SXSW and have kept that cool buzz goin' right through the upcoming release of
Crazy For You
, the band's full-length debut, due on July 27th. With a surfer-like West Coast vibe, listen to the disc's first track "Boyfriend" and see if you agree that it stacks up well alongside previous single "When I'm With You".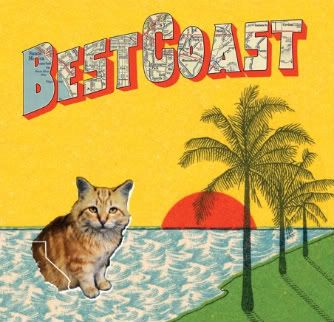 [MP3]
Best Coast - "When I'm With You"
(via
Music Mule
)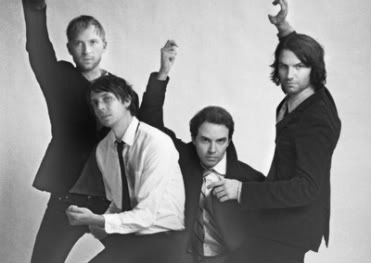 Violens
New York's
Violens
return with their debut full-length,
Amoral
, which drops in October. They'll be opening for
MGMT
on a handful of dates in early August, and have offered up upcoming single "Acid Reign" as a free download. Head to
RCRD LBL
to get yours. It'll also be pressed as a 7" in the coming weeks with an exclusive b-side that features
Washed Out
.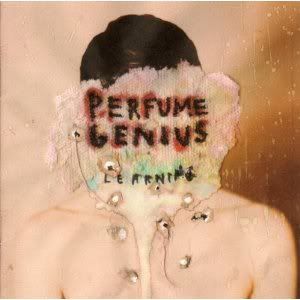 The early UK reviews of the debut by
Perfume Genius
have been uniformly excellent. The Genius is Seattle's Mike Hadreas, and
Learning
is a minimalist, haunting work that conjures
Antony Hegerty
,
Zach Condon
,
Jonsi
, and
Rufus Wainwright
. At 10 tracks over 28 minutes, Hadreas wastes no time making his mark. Expect this to be a well-reviewed album in most quarters. While the disc has some truly pretty moments, try the slightly jaunty "Mr. Peterson" as a first sip before taking a bigger drink.
[MP3] Perfume Genius - "Mr. Petersen"
(via
Pitchfork
)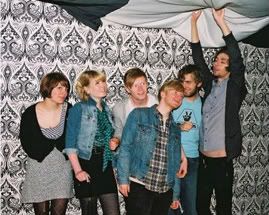 This Many Boyfriends
I was dumbstruck at finding the reissue of
The Pastels
debut CD
in the used bin recently. This was made more ironic, coming right on the heels of discovering the Leeds outfit
This Many Boyfriends
and their chirpy "I Don't Like You ('Cos You Don't Like The Pastels)", a glorious slice of
C86
here in 2010. Their 7-song debut EP
Getting A Life With
is available for download now, but if you pre-order the physical CD (released on July 5th), it comes with an immediate download code, a fanzine and a badge/sticker set, all via
their web site
. That, my friends, is twee! Their
Myspace page
indicates they've already had several lineup changes within the last year, so let's hope this isn't a one-and-done proposition.
[MP3] This Many Boyfriends - "I Don't Like You ('Cos You Don't Like The Pastels)"
I caught Chicago's
Disappears
during last Fall's
Next Big Nashville
Festival. Liked 'em a lot. Reminded me of
The Ponys
. A lot. I then discovered that Disappears was fronted by Brian Case, guitarist for...The Ponys. Good to know the ol' ears are still working. One of the few rock bands on the Kranky label (the most notable being Deerhunter), the band dropped
Lux
back in April although I believe it's been ready to go for a while.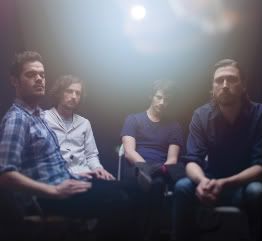 Disappears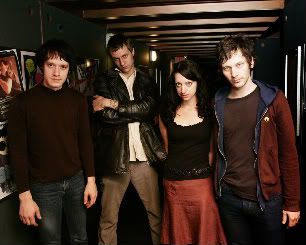 The Ponys
This, then, might explain, the close proximity to the release of the first Ponys material in three years, the 5-song
Deathbed Plus 4
EP (
digital
&
vinyl
only). Both bands have a dark, Velvets-inspired sound, which hits my sweet spot head-on. While its great to have something new from The Ponys - I loved their first disc immensely - I can't help but feel that Disappears may be the more interesting band going forward.
[MP3] Disappears - "Gone Completely"
[MP3] The Ponys - "Check The Door"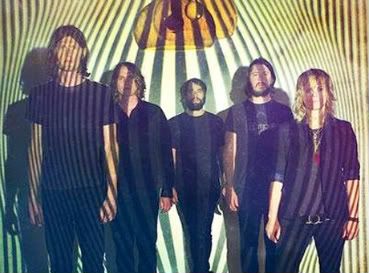 The Black Angels
And if we're talking dark and Velvety, it's a perfect segue to the new tune from
The Black Angels
. "Bad Vibrations" is the first salvo from the band's
Phosphene Dream
, due September 14th from the newly reactivated
Blue Horizons
label. Here they are performing the song in NYC, captured by Big Ass Lens.
Lastly, as much as I might be tempted to let my other interests spill over to
The Big Beat
, we'll do our level best to keep the focus firmly on music. So, if you're dying to know my every thought about the World Cup, etc., feel free to follow
@thebigbeatblog
on Twitter. As I've been soaking up as much of the Futbol Olympiad as possible, it was pretty easy to let the NBA Finals pass me by, especially with hoops being my least favorite major sport. As a result, I missed Nike inviting
Andre 3000
to soundtrack an
advert
featuring
Kobe Bryant
that aired during during the series. Mr. Benjamin tackled
The Beatles
, going deep into the Fab Four's catalogue for a stab at
Yellow Submarine
's "All Together Now".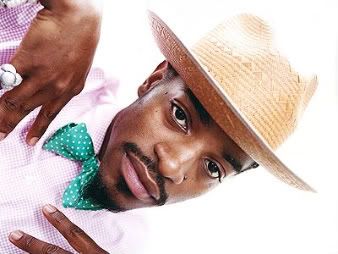 Andre 3000